L'Alfa Romeo Stelvio 2019 prend sa place à Montréal.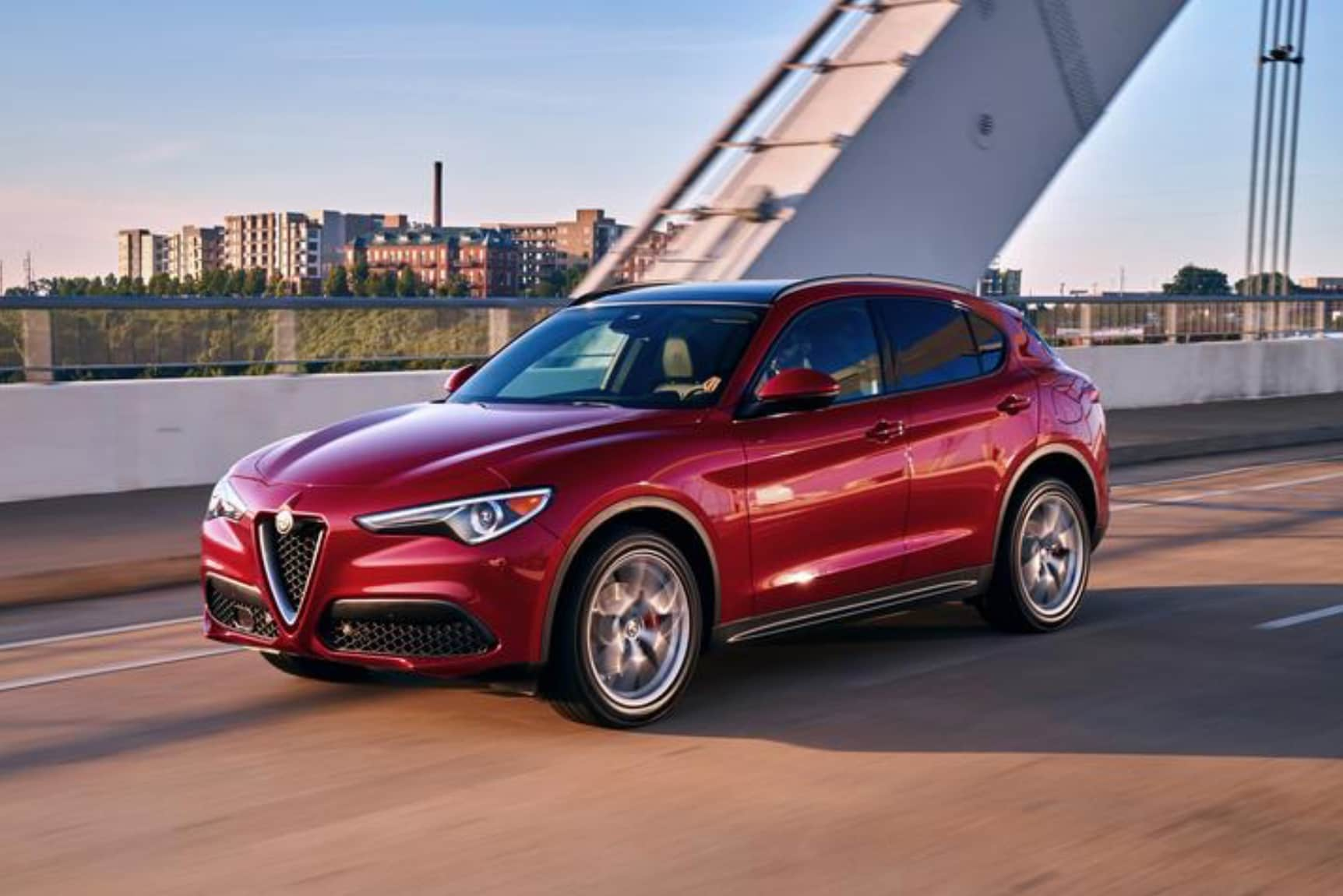 Mais vous n'avez rien vu encore. Imaginez-vous une combinaison de vitesse, de sécurité et de divertissement emballée dans un look complètement raffiné, format VUS. On l'appelle Stelvio.
Après avoir fait votre première rencontre et lorsque vous aurez repris votre souffle, vous découvrirez un intérieur surprenant qui vous offre toutes les options souhaitées au bout des doigts. De plus, un écran tactile de 8.8 pouces vous donne accès à l'information et le divertissement désirée.
Nul besoin de se préoccuper des textos ou appels manqués puisque Bluetooth vous permet d'être connecté en tout temps durant vos trajets. Pour les journées pluvieuses, Stelvio offre le luxe des essuie-glace automatiques, et pour les froids exigeants, des miroirs chauffants. Que dire du système automatisé qui permet de faciliter le stationnement dans les petites rues entassées de Montréal. Les parallèles ambitieux ne présentent aucun problème avec ParkSense. Tout ça et puis on n'a pas encore parlé deson moteur. Un moteur à 4-cylindres qui fournit pour 280 de puissance à 5200 tr/min et 306 lb de torque à 2000 tr/min. Vous arriverez à apprécier son 0 à 60 mph en 5.4 secondes, que vous soyez sur l'avenue Papineau ou bien sur l'autoroute Ville-Marie.
?Montréal, lâches-moi un simple coup de fil
pour recevoir plus d'info, question de se rencontrer!
-------------------------------------------------------------------------------------------------------------
2019 Alfa Romeo Stelvio Ti Makes Its Mark in Montréal
Montr
é
al
, you haven't experienced a luxury SUV quite like the
2019 Alfa Romeo Stelvio Ti
. Between a dreamy combination of speed, safety, and entertainment features, you're looking at an automobile that ups the ante in nearly every manner imaginable.
As you settle into the cockpit of this machine, you're going to immediately notice the 8.8-inch widescreen information and entertainment display—after all, how could you not? It's front-and-center, offering touch control of all necessary vehicle functions. Bluetooth is baked in, keeping you connected as you begin your drive. If you run into poor weather conditions, Stelvio's got you covered with rain-sensing windshield wipers and heated side mirrors. And once you arrive at your destination, ParkSense assist smoothly and autonomously moves you into your parking spot.
The 2019 Stelvio Ti never holds back when you hammer down the pedal. No matter the highway or byway, this Alfa is poised to perform thanks to a four-cylinder engine that pushes the pace with 280 horses at 5,200 revolutions per minute (RPM) and 306 lb.-ft. of torque at 2,000 RPM. As a result, you'll enjoy a 0 to 60 MPH time of just 5.4 seconds.
Ring us at John Scotti Alfa Romeo in Montréal today to learn more about the Stelvio!