L'Alfa Romeo Stelvio 2020 surprend rapidement à Montréal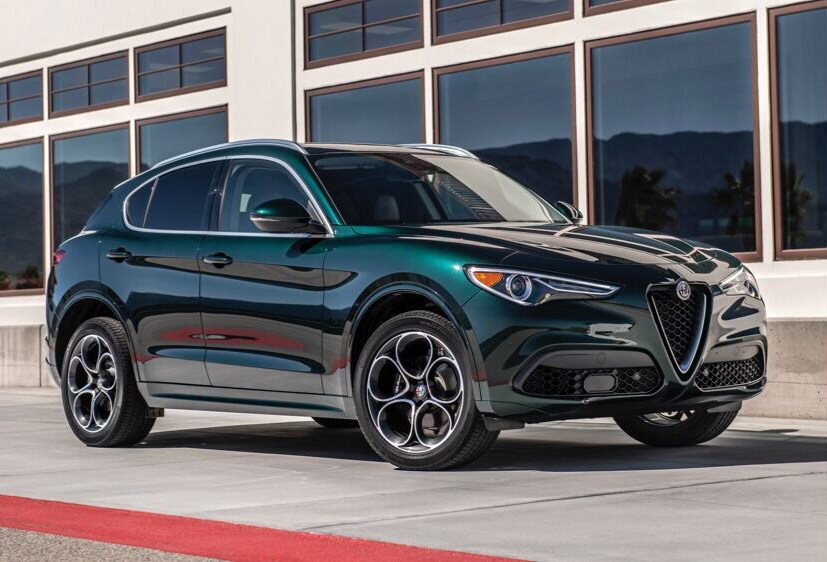 Alfa Romeo a souhaité faire honneur à son 110e anniversaire avec le Stelvio 2020.
Non seulement est ce que ce VUS est vêtu d'un look inouï et sublime, mais Stelvio offre une distinction de vélocité qui fera tourner des têtes grâce à ses quatre cylindres turbo de 2,0 L entièrement en aluminium - ses 280 chevaux et 306 lb-pi. de couple - 144 mi/h et un temps de 0 à 60 mi/h, imbattable dans sa catégorie, en 5,4 secondes (modèles à traction intégrale).
Admirable à l'extérieur, l'Intérieur offre une abondance d'options sophistiquées. Qui n'apprécierait pas un écran intégré de 8.8 pouces qui facilite la tâche d'accès à Apple Carplay et Android Auto? Parlant de trucs qui nous facilitent la tâche, on y inclut un hayon électrique pour un accès rapide et un démarreur à distance qui peut s'avérer tellement pratique! Un bouton de démarrage s'ajoute au tout.
Stelvio vous offre une tranquillité d'esprit grâce à son avertisseur de collision avant avec freinage actif qui vous préviendra lorsqu'on s'approche trop rapidement. Le système lui-même intervient de façon autonome, question d'éviter une collision. Ce VUS offre une confiance non seulement au niveau de sa présence mais de sa sécurité sur la route.
Pour en savoir plus, téléphonez John Scotti Alfa Romeo, le Stelvio 2020 vous attend!

----------------------------------------------------------------------------------------------

2020 Alfa Romeo Stelvio Stuns Montréal With Class-Leading Speed

When you see the 2020 Alfa Romeo Stelvio, you can't help but whistle. After all, it's one heck of a looker. But once you get behind the wheel, trust us, there won't be any whistling—you're going to be too breathless as you experience the sheer sensation of whipping down Montréal's roads at such sensational speed. This luxury SUV isn't just gorgeous—it's a performer with a whole bundle of sophistication to boot.
This is certainly a machine worthy of honoring Alfa Romeo's 110-year anniversary. It comes packed with an all-aluminum 2.0L turbocharged four-cylinder that will put a smile on your face with its 280 HP and 306-lb.-ft. of torque. That power results in an admirable top speed of 144 MPH and a best-in-class 0 to 60 MPH time of just 5.4 seconds (on all-wheel-drive models).
The 2020 Alfa Romeo Stelvio also possesses an abundance of smarts. Packing up before heading out is easier than ever thanks to the standard inclusion of a power tailgate. Quick cabin access is assured owing to Remote Vehicle Start and Start/Stop Ignition. That amazing looking 8.8-inch touchscreen? It plays host to Apple CarPlay/Android Auto support. And as you travel throughout Québec, Full-Speed Forward Collision Warning with Active Braking will alert you to other motorists encroaching upon your vehicle—and even autonomously step in on your behalf to avoid a collision.
Call us at John Scotti Alfa Romeo today to discover more about the 2020 Stelvio!