L'Alfa Romeo Giulia Quadrifoglio 2019 arrive à pleine vitesse.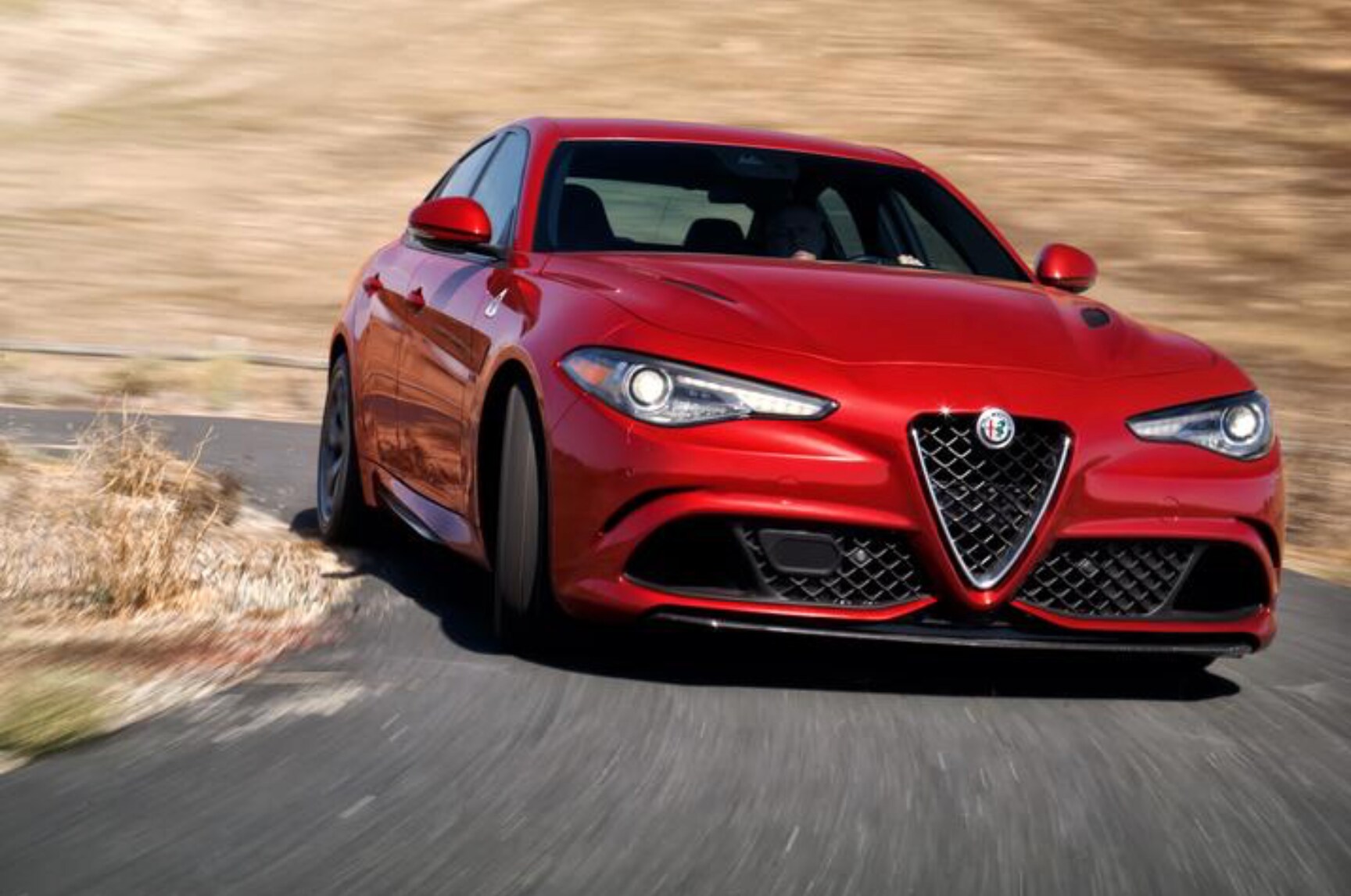 Avoir une famille n'a plus besoin d'être associé avec le mot compromis grâce à la l'Alfa Romeo Giulia Quadrifoglio.
Cette voiture offre vitesse, sécurité et performance tout en s'harmonisant avec le côté pratique. Elle présente l'équilibre exceptionnel du confort et de l'assurance de la berline tout en ayant un caractère sophistiqué et sportif. Sans compromis.
Grâce au confort luxueux qu'offre un intérieur en cuir Alcantara et la performance qui se manifeste rapidement grâce à son moteur V6 2.9 litres, qui génère un surprenant 505 chevaux à 6500 tr/min et 443 lbs de couple à 2500 tr/min, vos déplacements se feront rapidement et avec goût.
Soyez rassuré que malgré ses capacités sportives et étonnantes, l'Alfa Romeo Giulia Quadrifoglio 2019 garantit la protection de ses passagers. Elle est équipée d'un avertisseur de collision avant (avec capacité de freinage autonome), ainsi qu'un avertisseur de sortie de voie. De plus, vous bénéficiez de feux de route automatiques. Une préoccupation de moins.
Appelez John Scotti Alfa Romeo à Montréal dès aujourd'hui pour prendre rendez-vous.

-------------------------------------------------------------------------------------

2019 Alfa Romeo Giulia Quadrifoglio Serves Up Sensational Speed in Montréal
Want the family-friendly nature of a four-door sedan but unwilling to sacrifice the thrill of a sports car? There's a simple solution: the 2019 Alfa Romeo Giulia Quadrifoglio. This is the machine—perhaps more than any other—that adopts a mantra of "never compromise." Speed and safety, performance and practicality… it's all here in equal measure.
There's a tremendous tempest of power lying beneath this luxury car's hood. Its performance-based bona fides are immediately evident thanks to a 2.9L V6 engine that generates an astounding 505 horses at 6,500 revolutions per minute (RPM) and 443-lb.-ft. of torque at 2,500 RPM. There's also leather and Alcantara interior trim for a dose of classic Alfa Romeo luxury. No matter where you roam in Québec, you'll be doing so with speed and style.
Power is only part of the equation, however. The 2019 Alfa Romeo Giulia Quadrifoglio ensures all passengers are protected with Forward Collision Warning Plus (with autonomous braking capability), Lane Departure Warning, and automatic high-beam headlamps. You'll benefit from an increased level of awareness and visibility on every outing.
Call John Scotti Alfa Romeo in Montréal today to arrange a test drive.