L'Alfa Romeo 4C Spider 2020 : Les Montréalais en rêvent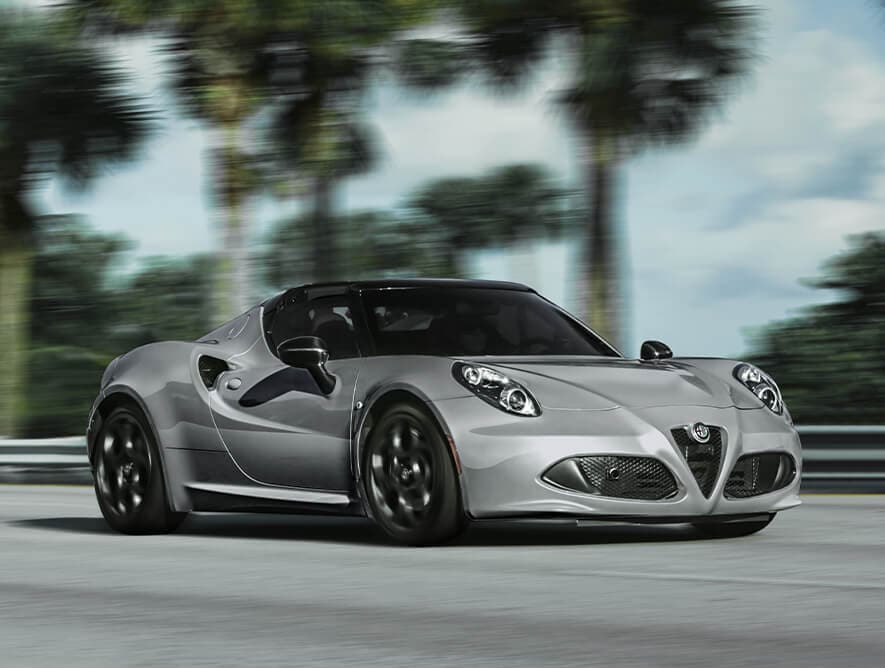 Parfois on n'arrive pas à mettre le pouce sur ce qui nous démange. Un besoin de vitesse, besoin de pouvoir, ou bien peut-être même tout simplement un besoin de vent dans nos cheveux? Mais voilà la réponse, l'Alfa Romeo 4C Spider 2020.
Comme un rêve, elle conduit avec une vitesse et une stabilité qu'on ressent jusque dans nos os. On ne manque de rien quand on parle d'effet charmeur avec cette bête sportive.
La 4C commande la route avec son moteur à 4 cylindres de 1,7 litres qui vous projette à un remarquable 237 chevaux à 6000 tr/min et 285 lb-pi. de couple à 2200 tr/min.
Quand on parle de rêve, on fait référence à une expérience inoubliable. Ici on réfère au mode de réponse de la voiture, qui sont davantage accessibles puisqu'ils se retrouvent au centre de la console. Nous avons le choix entre quatre modes. Le mode Naturel qui assure le confort en fournissant les paramètres standard du moteur et de la transmission. Il y a le mode Dynamique qui représente bien son nom puisqu'il augmente la stabilité et la sensibilité de la pédale. Ensuite nous retrouvons le mode Tout-temps qui assure la traction dans les conditions les plus défavorables. Finalement, on retrouve le mode Course qui pousse le mode Dynamique un peu plus loin en offrant une manipulation encore plus futée.
On attend votre appel pour céduler un essai routier chez John Scotti Alfa Romeo!

---------------------------------------------------------------------------------------------

2020 Alfa Romeo 4C Spider Is Every Montréal Driver's Dream

Sometimes, you simply feel the need for speed. And if you're a Montréal- or Québec-based driver that's always looking for that extra edge out there on the road, the cockpit of the 2020 Alfa Romeo 4C Spider should be your final destination. It's an enthusiast's dream in every sense of the word, pairing plentiful power with unrivaled response and stability.
Wrap your hands around the leather and get ready for take off because the 2020 Alfa Romeo 4C Spider is here to provide pleasant thrills and goosebumps chills. You'll be flooring it down the streets of Montréal thanks to a 1.7L I-4 engine that kicks out a remarkable 237 horses at 6,000 revolutions per minute (RPM) and 285 lb.-ft. of torque at 2,200 RPM. The rear-wheel-drive setup positions you well for every march down the road, and if you love to feel the wind in your hair, you'll appreciate the removable sunroof.
Pure power is only one piece of the beautiful puzzle here. The new 4C Spider is joined at the hip with the Alfa DNA system, which puts you in full control of the driver experience. Car response modes can now be simply selected via the center console. Natural Mode enhances comfort through supplying standard engine and transmission settings. Dynamic Mode is true to its namesake by boosting stability and amping up pedal sensitivity. All Weather Mode increases traction for poor weather outings. Finally, Race Mode takes Dynamic Mode up a notch with even more sublime handling through corners.
Give us a call today at John Scotti Alfa Romeo to schedule a test drive!